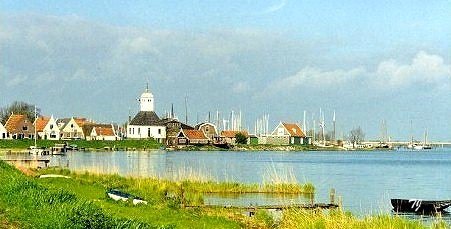 "Here is one of my pictures from my trip to Holland last year. It was
taken at Monnickedam, just as we were coming into town. The weather had not been the best that week, and this was the first day we actually saw the sun, and had blue skies. Needless to say, when I saw this
picturesque village, I jumped at the chance to get a shot."