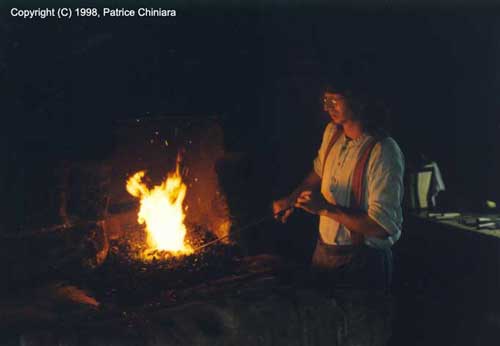 The blacksmith (August 1998)

The picture was taken in a large scale reproduction of an Acadian village
in the Bathurst area (New Brunswick, Canada). The participants are actors
paid by the government for visitors and tourists to enjoy. Some of the
actors have actually learned the trade. The blacksmith is working on
finishing a nail.